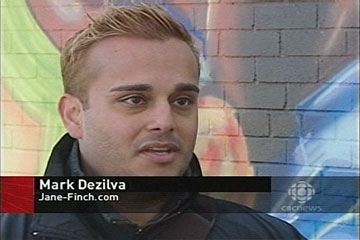 Master Mark Dezilva grew up in Jane-Finch and mentors at-risk youth in the community. He is a master instructor in Karate, Taekwondo and Akido. Master Dezilva trains students in the martial arts to promote discipline and self-confidence.
Master Dezilva has mentored and taught fellow Jane-Finch.com members Paul Nguyen and Mark Simms as children growing up in the community.
He continues to run community after school programs and teaches martial arts to students of all ages.
He was the recipient of the 2011 Ontario Volunteer Service Award from the Ministry of Citizenship and Immigration.
Visit his school at: http://www.dzmartialarts.com