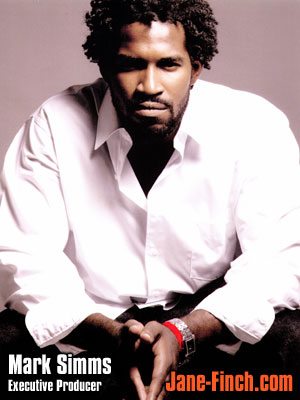 Mark Simms is the executive producer for Jane-Finch.com. He oversees multimedia development and community outreach activities. His background includes broadcast television and corporate video production. His videos and documentaries have aired for a national audience.

Mark is passionately involved in grassroots community initiatives and works with at-risk youth with mental-health issues. He is an outspoken media personality and commentator on youth crime and gun violence. He is committed to promoting diversity in Canada and devotes his time to projects that advance multicultural understanding.

In 2006, Mark spent a year working with CBC's The Fifth Estate following the lives of gang-involved youth in the Gemini-Award nominated

Lost in the Struggle

.

Mark travels across Canada to share his knowledge through speaking engagements and workshops. In 2011, he received the Volunteer Service Award from the Ontario Ministry of Citizenship and Immigration. He devotes his time between Toronto and Regina working with First Nations youth to prepare them with life and job skills.

In 2016, Mark went undercover with CBC's Marketplace to investigate racial profiling and racism in Canada.